For Ukraine ⎸ Project (FU⎸P)
Links
My Chia DID: did:chia:1wm5sxf3kv24wng5ttmgea7f0j64ex44yey9ae57ex6d66r5ktr4qvr28tp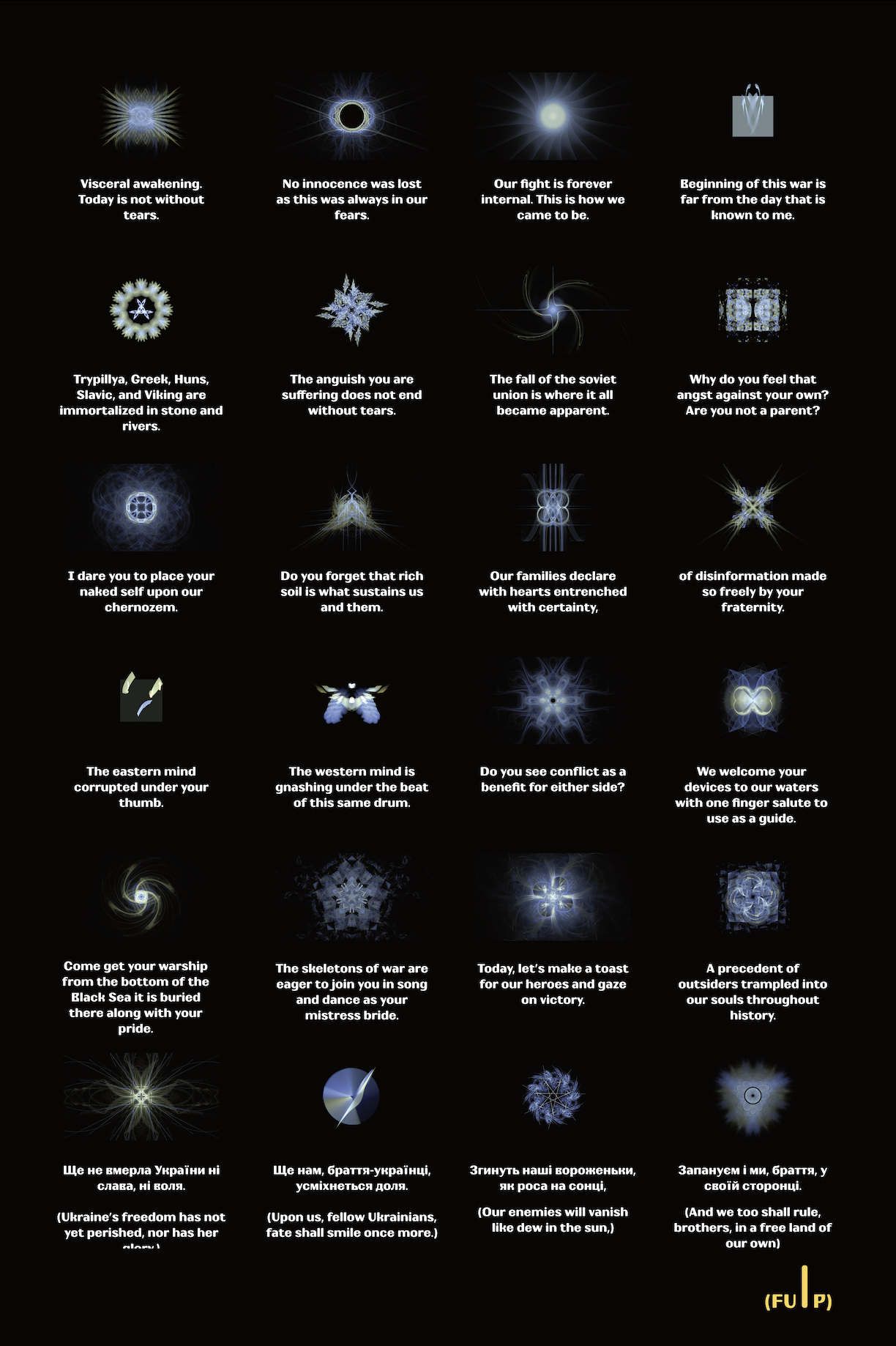 Purpose
Humans helping humans.
There comes a time when you reach a point in your life when you are faced with a choice. You can stand for something or ignore the feeling that tugs at you.
I hope it's obvious the intention is to support the folks in Ukraine. This entire project boils down to simple facts. In Ukraine, the following have/are happening:
There are displaced humans.
There are hurt humans.
There are humans that could use help.
That's what FU⎸P project is about. Humans helping humans.
I've heard myself say this and more recently a friend of mine said the same to me: "What can I do?" As one grows older you discover that there is a MULTITUDE of ways to help other humans. Minting NFTs and sending funds over to folks who need it more than we do is one of many ways we can "do something".
Usage of sales
Donating 100% of primary sales will either go to
A) A real human right on the ground in Ukraine working on a war relief effort.
or
B) A well-known NGO working on war relief efforts.
Neither is ideal unless there is a person/org with a XCH address that's well known. I'll try to figure out the details and update this space. The process will likely be converting XCH to FIAT since most don't know/use XCH yet.
I'll update this space once I figure things out. First, folks have to be willing to participate.
Mint
On August 24, 2022, the mint began for the FU⎸P project and concluded the next day. The minting process was slow because bulk minting wasn't available at the time. I ended up writing Chia Mint toolset which relied on minting 1 NFT per block.
Break down of the project:
There are 24 NFTs to collect
Each NFT has 16 editions
Total of 384 NFTs (24*16) were minted across all editions.
The first editions were purchased last year via Chia's CAT token and were sent to respective owners. The 16th editions have already been uploaded to Dexie.space.
The rest of the first editions I'd love to give away to Squiwormy and/or sell individually. For the rest of the editions ( 2nd - 15th ) I'd love to find folks who want to buy the entire edition set. Owning the entire edition set grants you to own a FU⎸P Limited Edition NFT.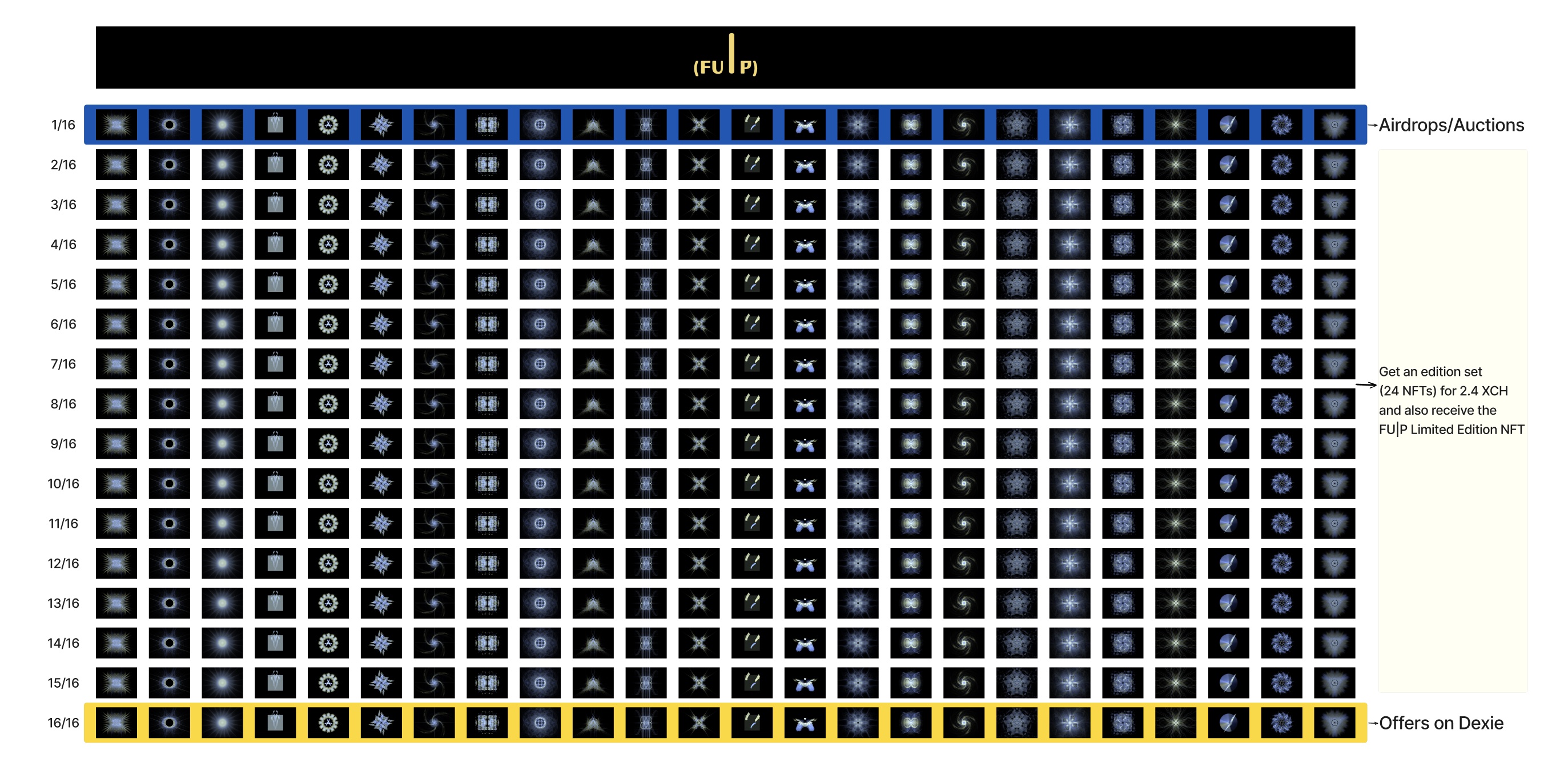 Poem
The metadata embeds two sets of information:
The conversation of the Ukrainians stationed on Snake Island with the Russian warship.
A poem I wrote is a mix of personal experiences, historical facts, and even the State Anthem of Ukraine in the Ukrainian language.
The description of each NFT contains each line of the poem. While the conversation is embedded in the rest of the metadata.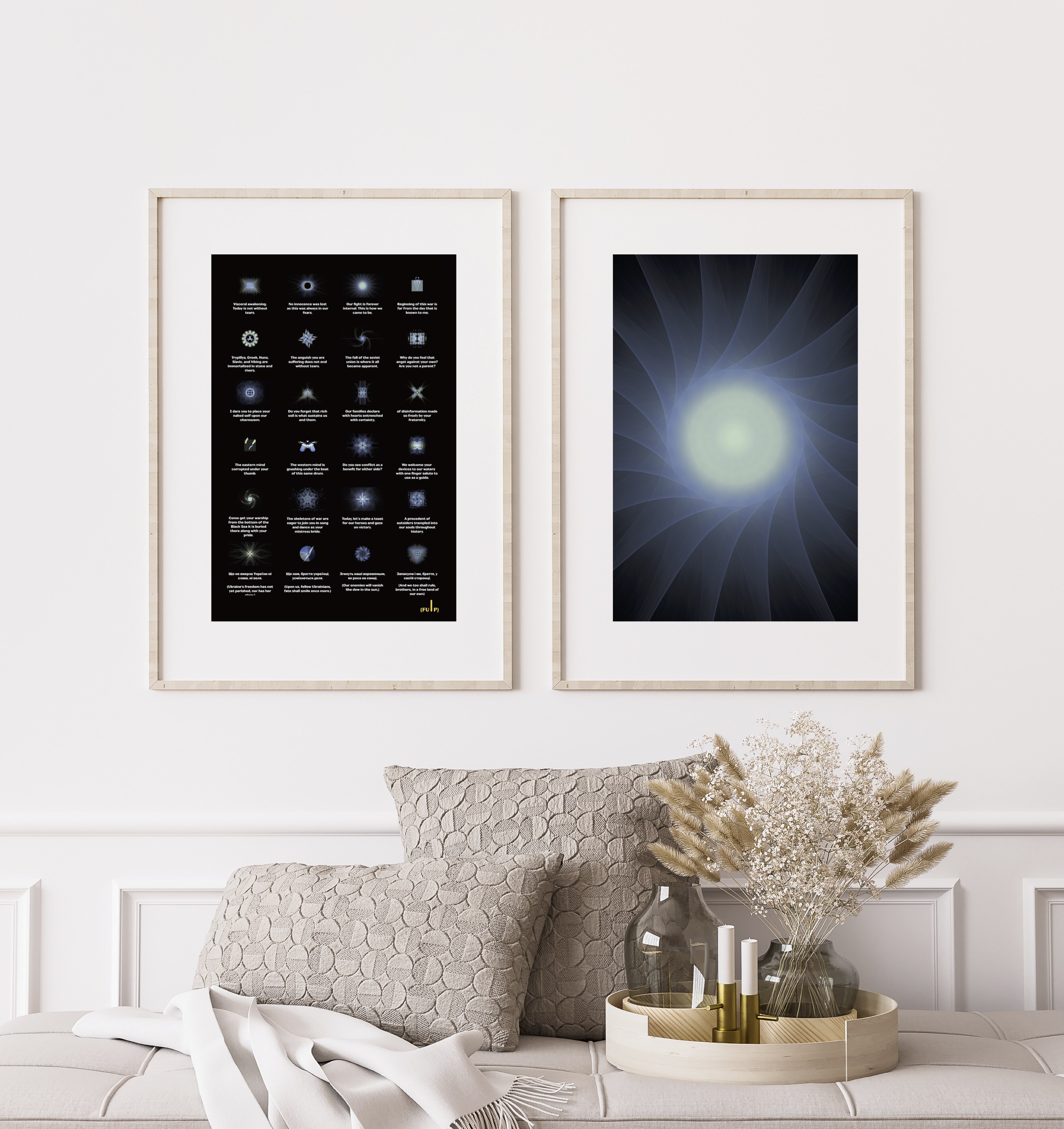 Extras
Look at the "Image Source" in the metadata as it points to more IPFS data. This is the "source code" of the generative image. Want a 8K rendering for a desktop PC background of your NFT? Sure that's easy ;) Contact me and I'll point you to the rendered images.
Limited Edition NFT
The limited edition NFT is the culmination and easier to look at the poster that shows the poem right in the image. This was painstakingly (with love) put together and will only have 16 editions minted in total. Anyone who owns an edition set is eligible to receive the equivalent edition of this special NFT.
Send me a DM on Twitter/Discord or post this Tweet